Our Expertise of
Medical Record Review

Mass tort
We are experts in Medical Record Analysis and case screening of Product liability cases like PPIs, Transvaginal Mesh, Essure, Knee/Hip Implants, IVC Filter & Stents, etc. We deliver tailored medical records review for attorneys. Paralegal billing chart for medical records reviews is cost friendly.

Personal Injury
Our Expertise in Medical Record Review for Personal Injury cases includes Medical Chronology, Deposition Summary, Demand Letter, Narrative Summary, Medical Bill Analysis, etc. Medical record summaries from our medical legal review solution aids personal injury lawyers.

Medical Malpractice
Our dedicated team of MDs & Legal Nurse Consultants is an expert in reviewing Medical Charts for Medical Malpractice cases. We provide tailored solutions to fetch key elements from the medical charts. our medical record reviews help build medical malpractice claims.

Life Insurance Support
We provide well-organized medical chronologies. Our APS Summarization process reduces significant time & cost in Life insurance Underwriting, Disability & Worker's compensation claims. LezDo medical record summary services handle life insurance medical records efficiently.
Medical Record Summaries
CRAFTED BY SKILLED MEDICAL PROFESSIONALS
Trust Our Team of Experts to streamline your medical record review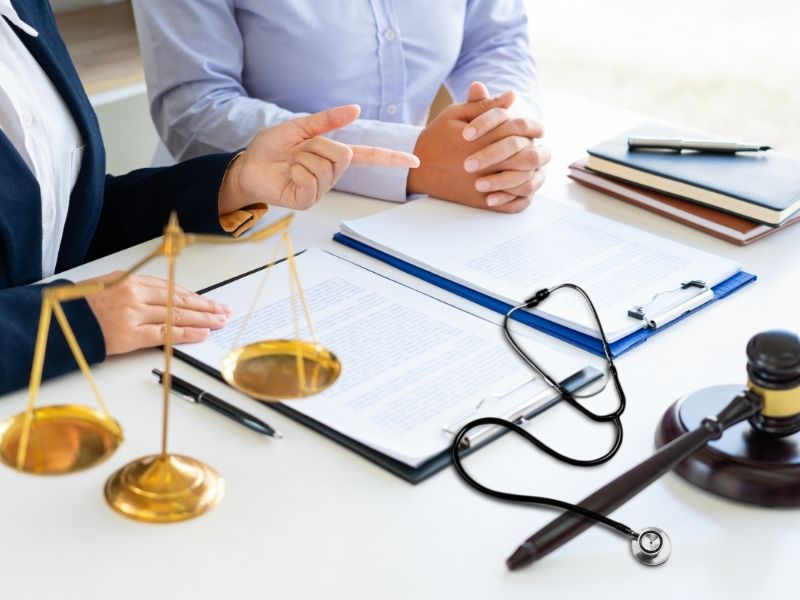 Our medical record review services are Precise, Cost-effective, Time saving. Request a FREE-TRAIL now.
Medical Record Review

Services for Law Firms
Being one of the best medical record review outsourcing companies, we serve attorneys better. The medical record review and analysis of physician charts is a very vital part of any personal injury or medical malpractice case. Personal injury attorneys, paralegals, medical-legal consultants, independent medical examiners, qualified medical evaluators, & legal nurse reviewers should analyze medical records to understand the facts, causation, and losses during the time of litigation.
Analyzing and understanding the facts while reviewing medical records is a time-consuming process for people who are not proficient in medical terminologies. As one of the expert legal review services, LezDo techmed carry a team of medical record reviewers consisting of medical chart review nurses, legal nurse consultants, physicians, data analysts, insurance staff, and case Managers to offer medical legal review solution & medical chart review for law firms. Our medical billing review experts in personal injury cases create physician medical reviews and billing chart for attorneys to ease your burden. As one of the top medical chart review companies, LezDo never disappoints attorneys in fulfilling their requirements.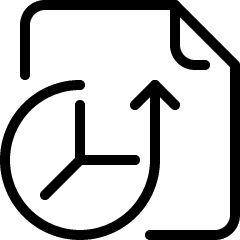 Treatment Timeline
Get a graphical representation of a chronological sequence of medical events.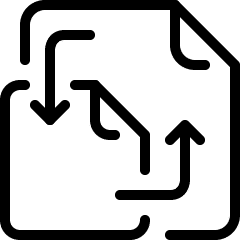 Bookmarking
Get a bookmarked Medical Records to fetch the facts whenever you want.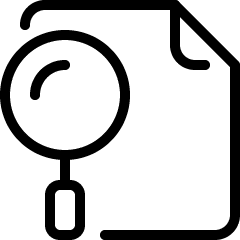 Missing Record Identification
Worry not about missing medical records, we identify the missed ones for you.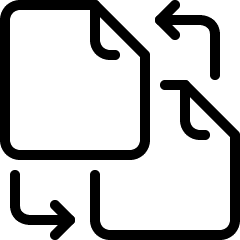 Hotlinks or Hyperlinks
Navigate between the summary and Medical Records in just a click.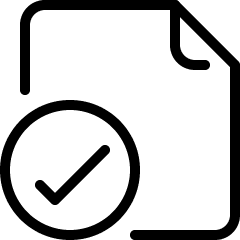 PDF Sorting or Indexing
No more confusion with shuffled pages, we are sorting and indexing your records.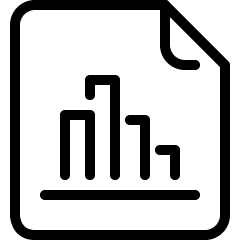 Pain and Suffering Chart
Grab the interactive chart to best describe the pain, sufferings, and damages.
What You Get
Tailored
Medical Record Review

for Attorneys
As a leading medical record review company, we ensure innovative medical summaries & medical legal reviews for law firms. Medical record review for attorneys entails every bit of vital information from a patient's chart. Our medical record summaries highlight the important findings that need to fetch attention for further review and analysis. As a leading medical record review outsourcing company, we give our paralegal billable hours chart to review medical records for an affordable price. Know the quality y of our nurse review of medical chart from our medical records review samples and download them. You can bank on us to get the best medical record review services USA.
Types of medical records review report:
Medical Record Indexing
Medical Peer Review
Treatment Timelines
Medical Record Sorting and Indexing
Med-A-Word
Whom we serve:
We serve,
Attorneys
Law Firms
Paralegals
Medical-legal consultants
Independent Medical Examiners
Qualified Medical Evaluators
Legal Nurse Consultants
Insurance Firms
Insurance Brokerages
Standard
Delivered in 5-7 Business Days
Medical Chronology

Narrative Summary

Deposition Summary

Annotated Index Summary

Treatment Timeline
Expedited
Delivered in 3-5 Business Days
Medical Chronology

Narrative Summary

Deposition Summary

Annotated Index Summary

Treatment Timeline
Add-on Services
Delivered in 5-7 Business Days
Sorting & Indexing

Duplicate Record Extraction

Missing Record Identification

Medical Billing Summary

Bookmarking
Features of our
Medical Record Review
Quality A Priority
A never compromised quality made our medical record analysis and review services for law firms highlighted best among the Medical Record Review Companies. Our team of experts is highly trained to deliver the most accurate and precise Medical Legal Summaries. Our legal nurse consultant reviews help attorneys across the USA. Physician chart review is best filtered with the know-how of sophisticated human technology during the preparation for medical record review and analysis. Our medical record review for medical legal consultants is known for its quality.
Expert MDs & Legal Nurses
Our experienced Legal Nurses and Doctors review medical records for attorneys. They are experts in clinical settings as well as in Medical-Legal Summaries. Our legal nurse consultant reviews simplify the riddles in the physician chart reviews. Medical Record Review done by our medical record review nurses will provide you with a snapshot of your cases and will give you a strategy to win. LezDo offers well-organized & precise Medical Records Summary Services and medical record review for law firms. Our attorney billable hours chart, shows how affordable we are.
Secured & Trusted
Electronic medical records and medical record review for law firms are processed through secured data networks of LezDo techmed. We also have VPN tunnels to retrieve your medical records. This way, your data never leaves your office but work is done on time. The HIPAA & ISO standard work environment at LezDo techmed ensures your data is safe and secured. Our security policies enhance our trustful relationship with every single Attorney we serve. They have entrusted their medical legal review solutions to us.
Milestones We Crossed So Far
Some real facts in numbers
What are the benefits of outsourcing medical records review services to you?
Saving time and cost.
Expert team with assured quality.
The attorney can focus on the non-medical perspective of the case.
What are the focused legal areas you serve with Medical Records Review?
We do assist personal injury attorneys, Medical Malpractice attorneys, Product liability attorneys, QME, IME doctors in reviewing medical charts and summarizing medical records.
What are the types of cases in personal injury you could work on?
We can work on injury cases like Motor Vehicle Accident, Wrongful Death, Workplace Accident, Premises Liability, Slip and Fall, Dog Bites, Assault, Spinal and neuro injuries, Pedestrian Accidents, Building Collapse, etc.
Will LezDo techmed disclose its client details to the general public?
As per our strict privacy policy, LezDo techmed will never share our client details to any third party or anyone in the general public. All the demographic info, financial info, business info of our valued clients is protected and secured.
What is the experience of your review team?
Our legal nurse consultants and MDs have come across tons of medical records over their careers. They have clinical as well as medical record reviewing experience in providing medical legal review solution. Hence their knowledge base is strong enough to handle any specialties of medicine and to correlate with any type of medical-legal issues.
Can you work with our case management system?
Offering high-class medical chart review for law firms, we are well-capable to work on the case management systems like Trial Works or Needles. We can also work on litigation management suites like CaseMap by Lexis Nexis.
What is the Quality Assurance you can provide?
We always in-line with maintaining good quality. NO charges if unsatisfied with our quality.
What are the security policies LezDo techmed compliant with?
As we process protected health information, we are strictly compliant with HIPAA & ISO standards. Each member of our team is trained with best practices of data privacy and is signed by NDA & BPA. Our data centers and work premises are well-equipped with high-end surveillance and security systems. Read our privacy policy to know more.
What is your flow of process in Medical chart Review?
Client uploads records on our secure server.
We initially screen the records for missing documents, mismatch of information, etc.
We process the records as per client requirements.
A Quality audit will be done by our experienced panel of Quality Auditors.
Completed cases will be uploaded back to the secured server for the client's perusal.
Continued follow-up & clarifications.
What is the general turnaround time to prepare medical summaries for law firms?
Generally, we deliver the summaries within 48 hours for less than 1000 pages. Besides this page range, our team will communicate the expected delivery date. Still, our maximum guaranteed turnaround time would be 7-10 business days.
What is your typical fee for Medical chart review?
Our pricing model is to collect the fee based on the billable working hours. Our pricing starts as low as $25.00 per hour for the standard summaries and physician chart reviews.
Any add-on services or special reports in addition to the standard summary will extend the billable hours. In all means, the estimated billable hours will be communicated to you before commencing the process.
Do you offer expedited service?
Yes! We offer expedited service for express delivery at the additional price tag of 20% to the base cost.
How will you work on additional medical records?
We work on additional medical records as the case progresses and the patient still undergoes treatment with the healthcare provider. We charge only for the fresh additional records we summarize. No additional cost will be charged to you for the records already done by us.
What is your standard billing cycle?
We invoice for our recurring customers on a monthly basis. Non frequent customers will be billed soon after the delivery of summaries.
Do you offer FREE Trial?
Yes. We offer FREE trial for the First case (capped at 500 pages).
What Our Customers Say About Us
Appreciations from the hearts with satisfaction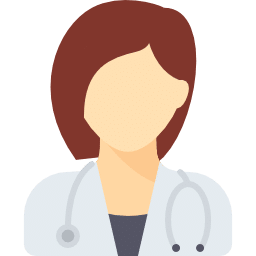 Neurosurgery QME
California
"Your attention to detail is very much appreciated and is vital for these projects. This is the reason why we want to continue using your services."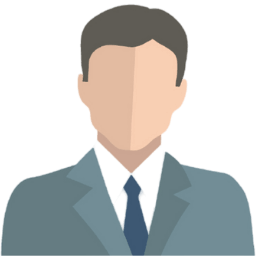 Injury Law Firm
New York
"Joman & team are more efficient in completing the tasks and I would say they are just super-fast. Same time, they will not miss even a bit of info"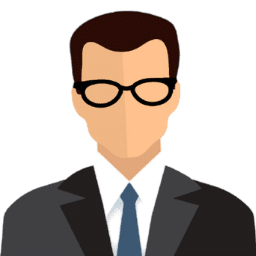 Life Insurance BGA
Georgia
"Medical summaries and synopsis by LezDo techmed made our underwriting process very simple. We just reduced our cost to 40 percent."